Making the World a Smaller Place, since 1999.
Software Development
The software you use every day should reflect your business process, It should work the way you work!!! Our team will take the time to ensure your software reflects your work flow. Capturing the methods and terminology used within your workplace enables the software to interact intuitively with the users. Once the proper foundation is in place, future updates and changes can be made with minimal risk to the integrity of the software or related data. We implement a
structured and staged development process
, to maximize project success and minimize project risk.
The Result... Software that Works the Way you Work.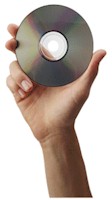 Thanks to Comrie Software for qualified software support. Staff handled our software concerns quickly and efficiently. Comrie Software turned our systems problems around and helped us get back on track. We would recommend Comrie Software to any business requiring system support.
Shaun, Don't Blink! graphic design/illustration
Database Development
When designing a database, decisions decisions must be made regarding how best to take some system or process in the real world and model it in a database. This process consists of deciding which tables to create and which columns they will contain, as well as the relationships between the tables. While it would be nice if this process were totally intuitive and obvious or, even better automated, this is simply not the case, A well designed database takes time and effort to conceive, refine, and build. The end result is robust, scalable and efficient data storage, that enhances data integrity and security.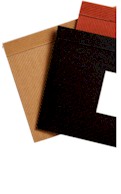 Blaire has successfully helped design and create several complex databases for our organization. He had the foresight to design the database with the appropriate structure that allowed us the flexibility of adding and or making changes to it, as the need arose. He asked the appropriate questions at the right time in order to progress with the initial design of the database, as the Health Care field was new to his experience. The databases are user friendly and require minimal mouse usage. The databases function how the users would perform their normal work duties. If you wish to have an extremely efficient, and cost effective database, Blaire is the person you want.
Jim Burger, Lamont Health Care Centre
Website Design and Development
Wouldn't it be nice if you could put your business portfolio on a client's desk instantly, send invoices or quotes with a keystroke, list your tenders or job opportunities and have prospects come to you? You can! We can design, publish and maintain a professional internet marketing tool or application for your company!
Informational Websites
Dynamic Page Content
E-Commerce Websites
Order Entry or Online Quoting
ASP.NET, HTML5, Javascript, JQuery, XML
Search Engine Placement and Optimization
.. this is one site that believes in Customer Service. I had questions, I had answers quickly. No "wait for days", No "buy this and find out". Just courteous and HELPFUL answers. It is refreshing to find a site that really cares about their products and stands behind them! And their products perform as they promote them.
John L.
Browser Based Applications
With a Web-Application, the web pages retrieve and store information from a database located on a server.Web-Applications run in a web browser such as Internet Explorer, FireFox, Safari or Google Chrome. They are independent from the computer's operating system. Cross platform compatibility is no longer an issue. Whether the user has a PC, Tablet, Mac or Chrome Book, as long as the device has web browsing software the application is already installed. The data is also independent from the application.... this provides future growth and scalability without risk or redesign. More extensive Security (ie: SSL, Secure Sockets Layer) and a database engine such as SQL Server can be implemented as the requirements grow.
When I received my ASP.NET E-Commerce application it was for the purpose of marketing my software inventory via the internet. It took a minimal amount of time to launch it and offers host of traffic tracking options for further market study and analysis. Overall an excellent product.
Richard G.